Kinivo Bluetooth module
Module Overview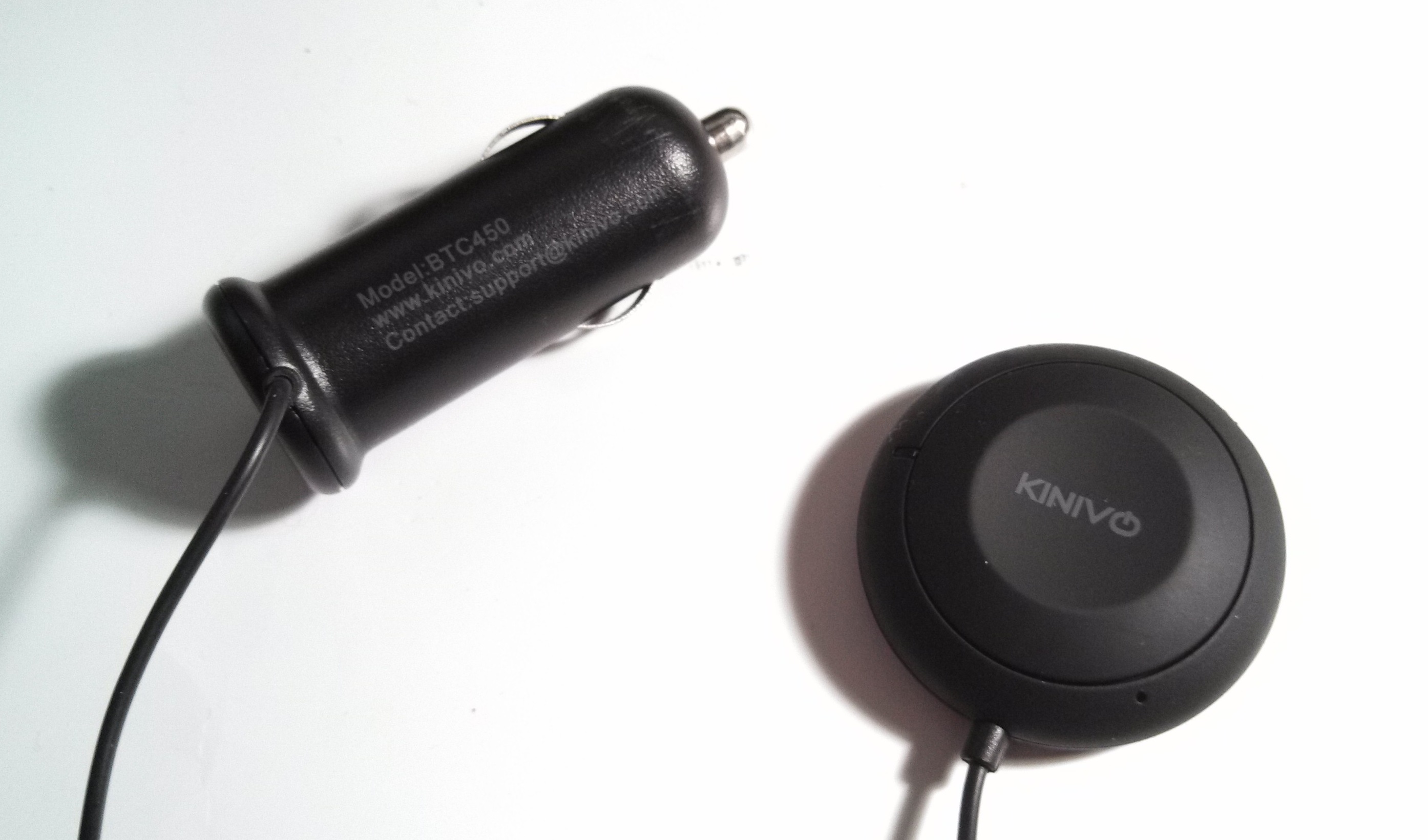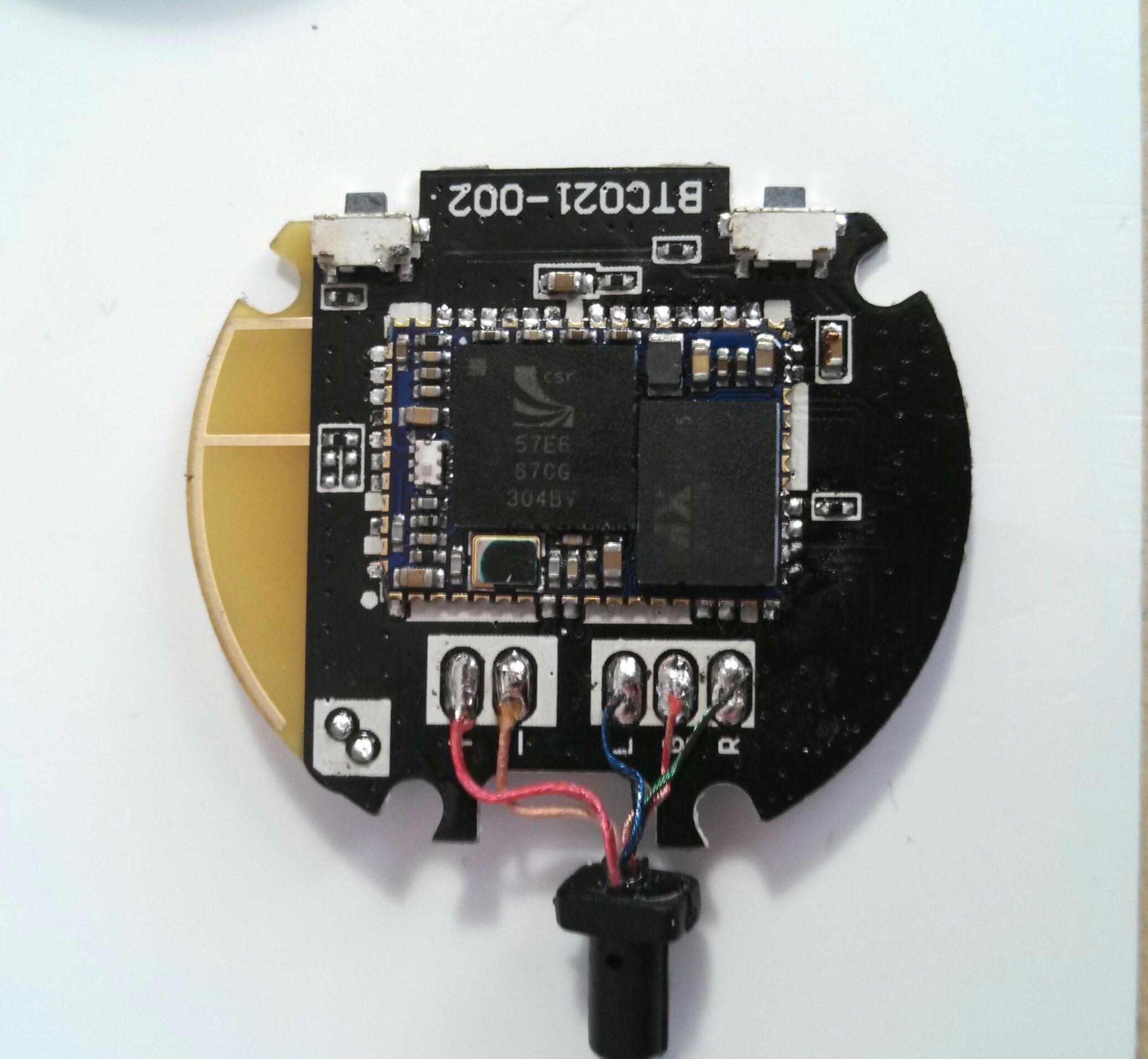 Wiring
Audio wire colors: Left: blue, Gnd: red/copper twist, Right: green
Power wire colors: Positive: red, Negative: copper (both are in thin plastic sheaths)
IO
All switches are NO with 10k pullups to 3.3v
Has exposed SPI and UART ports
---
Remote Overview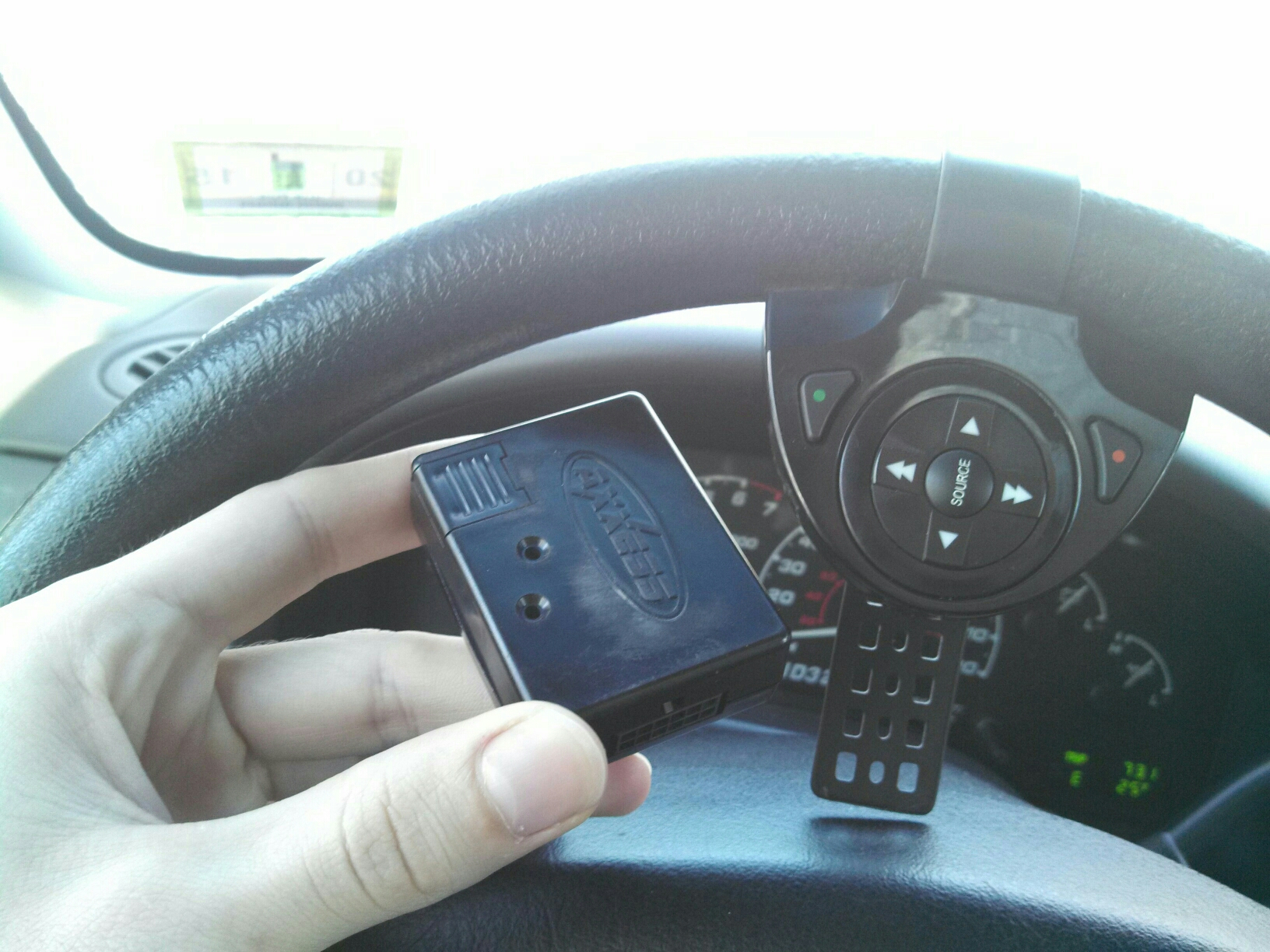 Been running for almost two years on the same battery! Surprisingly, the plastic is visibly worn where it's been rubbing under my radio.
8 buttons
Powered by a coin cell
uC is an rfPIC
Receiver uses a PIC18F2520
I used a custom firmware to toggle test points on the receiver when buttons are pressed. I preserved all radio communications so I can still control the radio station or CD track (as if I'd ever want to).
comments powered by

Disqus