Journal: Starting out with Nancy on Mono Pt.2
posted on 15 Dec 2012 |
words
Hello world is great, but it's time for some real code. I plan to develop a simple flash-card style application to help me study organic chemistry.
I'll be developing on Debian Testing/Mono with MonoDevelop.
FAIL. Stop reading now, I gave up with Massive and am switching over to EntityFramework. Thus, I am currently building Mono from source.
Setup
I don't like the XML mappings that are used with NHibernate, so I am going to use the excellent "Massive" from Rob Connery. Since I'm using MySQL, I'll be working with Alexander Nyquist's MySQL fork of Massive.
Why Massive?
Tiny and simple, a perfect compliment for our tiny and simple web framework.
First things first, let's fork massive-mysql. I put it into a separate project; you don't have to. Whichever route you choose, you'll have to add some references to your project.
In the project that contains your Massive.*.cs file:
Install mysql.data from NuGet
Add references to:

Microsoft.CSharp
System.Configuration
System.Core
System.Data
System.Data.Linq
System.Dynamic
Let's check that everything compiles and move on to some code.

My project after adding references
ORM
The first code I'll write is the ORM code. To prepare, I have drawn a rough diagram of the tables the app will need.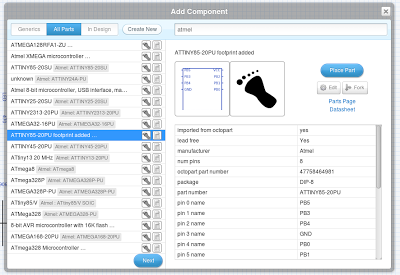 comments powered by

Disqus